EVOCATIVE PICTOGRAPHY: THE MODERN LANGUAGE OF LOVE
OVERVIEW
Evocative Pictography is a project that is the result of a spontaneous inspiration to recreate the banana emoji. Using only the materials I had lying around the house, I used light to make these ordinary and commonly found fruits more interesting. All the colour effects are created in-camera by lighting the subjects with gels, which resulted in gradient colour washes that cast on the background. Creating the colours in the camera made the images appear more vivid on-screen and in print.

Through this project, I was able to experiment with light-catching materials like honey and glitter. These materials inspired more evocative imagery, reflecting on pop culture and the way individuals use emojis in a provocative way around the globe.

SKILLS APPLIED

Photography / Photoshop Image Compositing / Studio Lighting with Gels

PROCESS
CONCEPT DEVELOPMENT

I first identified a selection of emojis that are sexually suggestive independent of all other characters. I then brainstormed how to shoot their physical forms in a way that enhanced their meanings by considering colour and additional materials that further illustrate their essence.
SOURCING

I sourced their physical forms at the supermarket, taking extra care to find a physical specimen that looks as similar to the emoji.
MATERIALS

The use of materials in this project was the essential ingredient that pushed the suggestive message of the fruit. This part of the process was especially fun because it was messy and crafty ;)
PHOTOGRAPHY

Using my knowledge of studio lighting, and a keen eye for colour, I lit my subjects with different gels but mindful of maintaining a consistent style. I also suspended the fruit to create the illusion that they were floating. After capturing multiple images, I brought them into photoshop for editing.

PUBLIC FEEDBACK


Here are a few of my favourite reposts from this series.

PUBLIC FEEDBACK
Adobe Photoshop shared my picture on the stories of their offical Instagram profile and used my image for the #Ps_Bold highlight. January 2020


.
@KOOOOSMOOOOS


Had my banana picture inked on their leg forever.

@ZICKGRABBERS

@zickgrabbers states, "@agirlnamedstormy REALLY outdid herself with this one. Thee Exquisite "D" All the way from Australia, her work is FUXKIN Amaze BALLZ."
Need photography thats adventurous and creative? Don't be a stranger.
stormypyeatte@gmail.com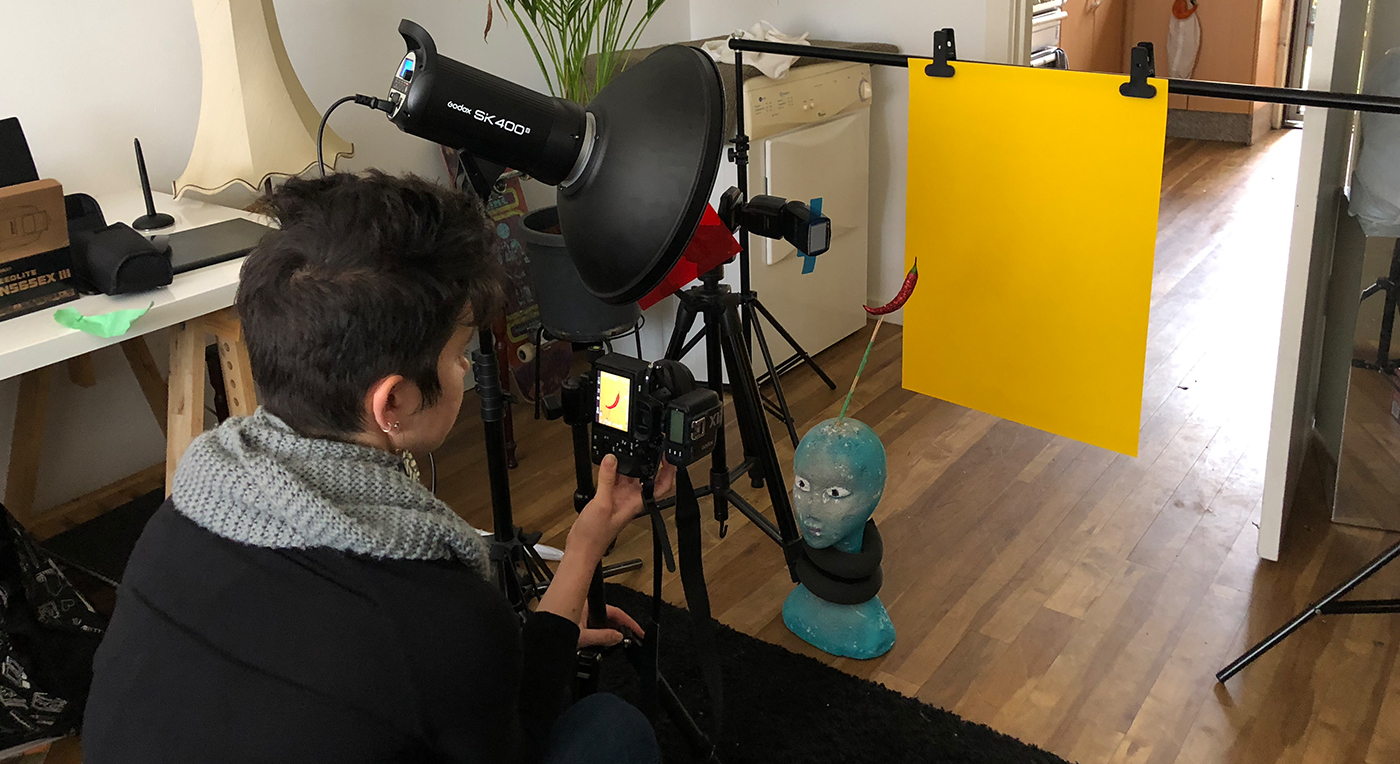 ---