"DO THE BRIGHT THING" NEON REUSABLES BY FRANK GREEN
INTRODUCTION
Frank Green is on a mission to stop the use of single use plastic. They aim to do this by creating beautifully designed and environmentally sustainable products that you love to use and reuse.
Frank Green
gives their community the power and desire to make choices that contribute to helping humanity move towards a more sustainable future.
THE MISSION
In 2021, neon is having a moment. The designers at Frank Green tapped into that moment with the goal to present it back to the world in the form of chic bright reusable bottles and cups that offer a 'pop' of colour to your everyday. The Frank Green team approached me with a maximalist concept, requesting that I shoot in my signature lighting style at Labassa Mansion in Melbourne, Australia.


THE OUTCOME
A series of daring images and videos that feel high fashion and fun.

THE IMPACT
This campaign truly set them apart from their competitors. It was
picked up by Vogue Australia
and generated a buzz amongst their audience on social media. Paul Troon, The Creative Director of Frank Green, has told me that the campaign has been a "roaring success" and from what I can see online, the influencers and the comment sections, are loving the products. 💖💚💖💚💖
SERVICES
Studio Lighting / Photography / Videography / Image Retouching / Video Editing

THE TEAM

Ambitious campaigns like these require a strong team to make them happen.
Photographer & Videographer | Stormy Pyeatte
Paul Troon | Creative Director
Neevon Mohtaji | Photography Assistant
Emma Byrne | Production, Art direction, Styling
Jae Jun Kim | Art direction, Styling
Kathryn Pineda | Motion Designer & 3D Animation
Olivia Miletta | Graphic Designer, Production
Joey Whiting | Graphic Designer
*Production team experimenting with black lights while I and my assistant light our first. set up. Image courtesy of Ellen Nakamura.*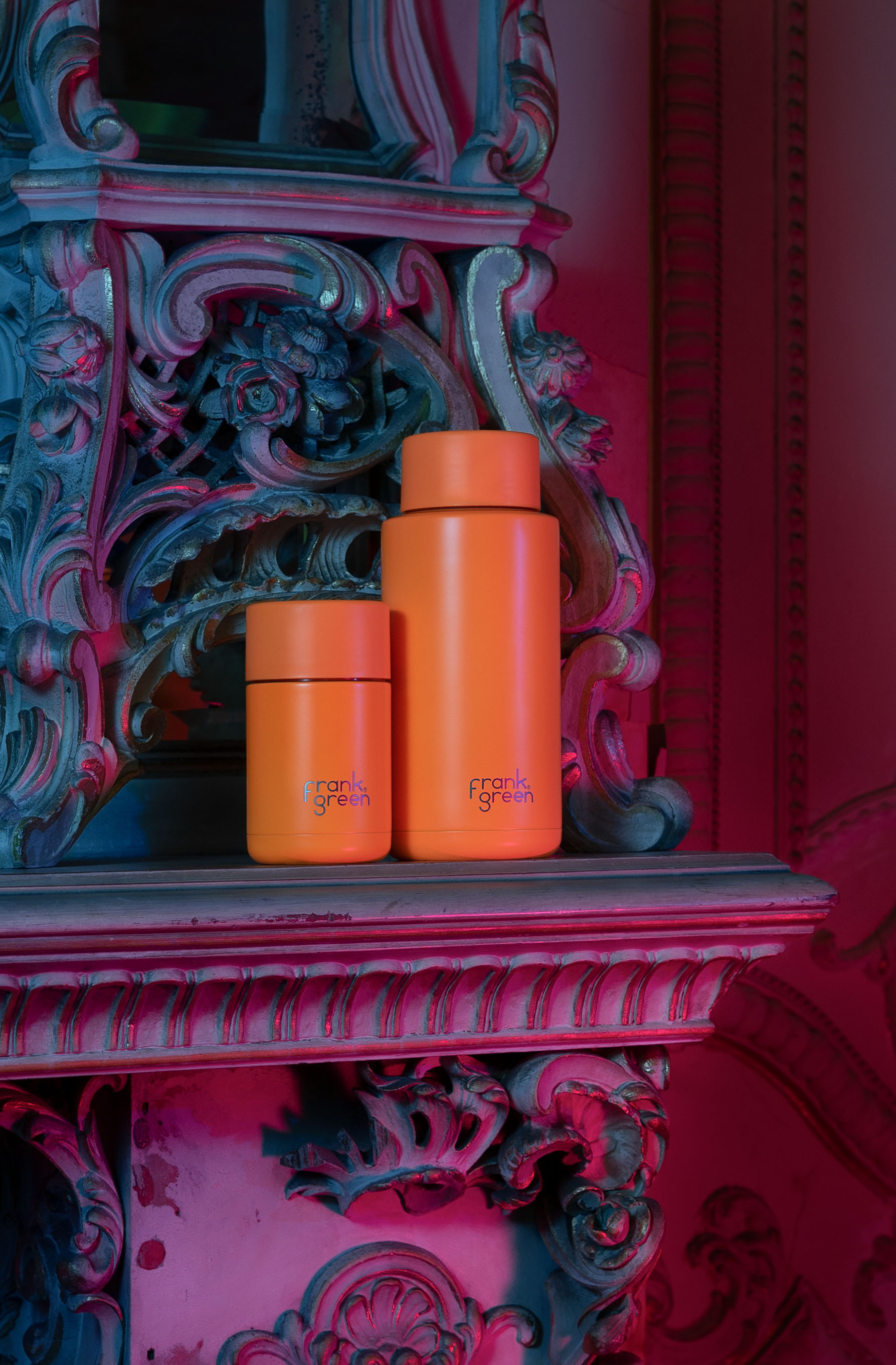 IMPLEMENTATION

FRANK GREEN WEBSITE
Imagery was used all around their website as featured images for the shopping pages and as little photo embellishments.
IMPLEMENTATION
SPONSORED INSTAGRAM & FACEBOOK POSTS

Frank Green invested in paid social media marketing using them on both Facebook and Instagram.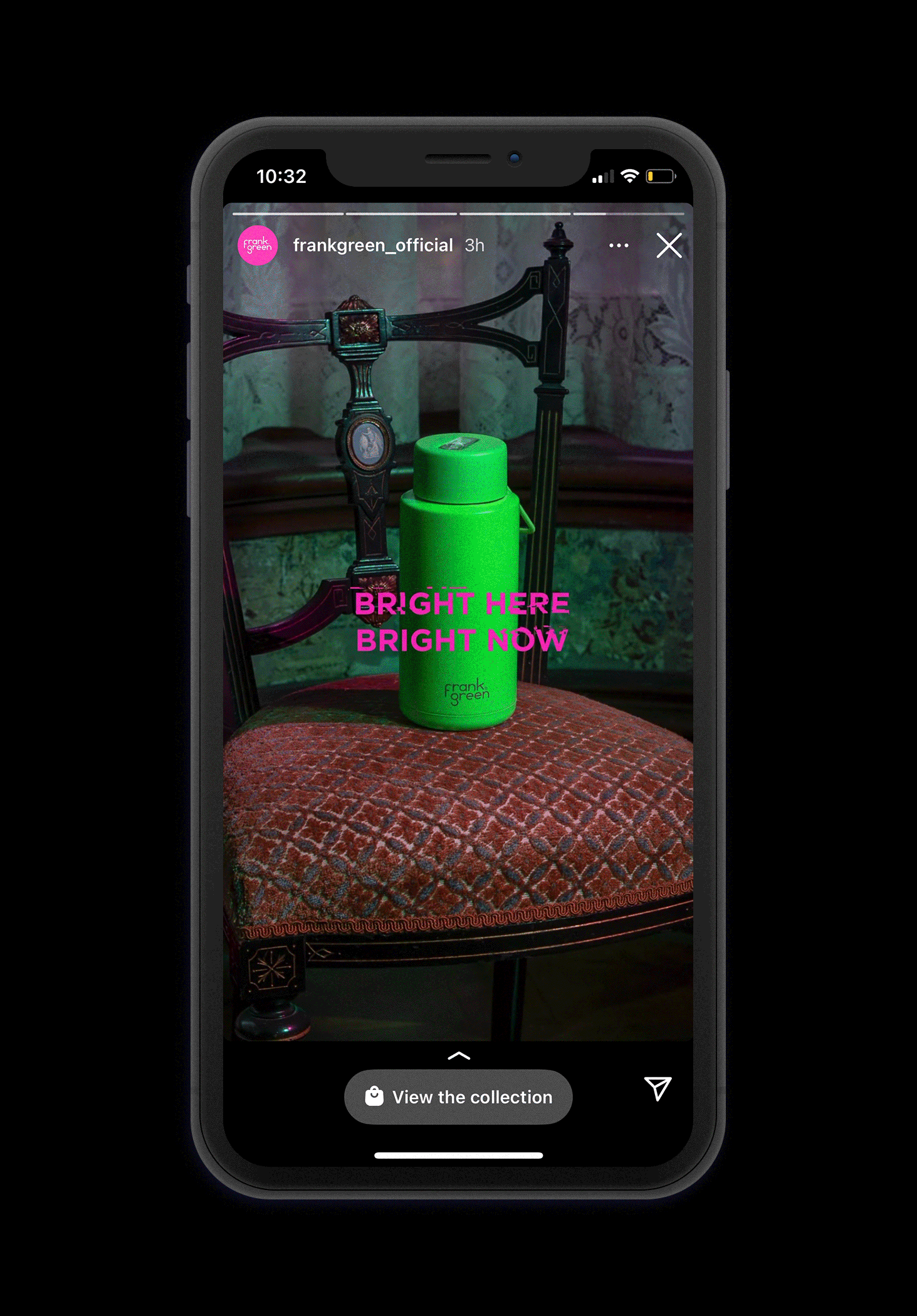 IMPLEMENTATION
VOGUE AUSTRALIA'S WEBSITE
The campaign was
featured on the Vogue Australia website
under the Fashion/news section. A huge win for the company.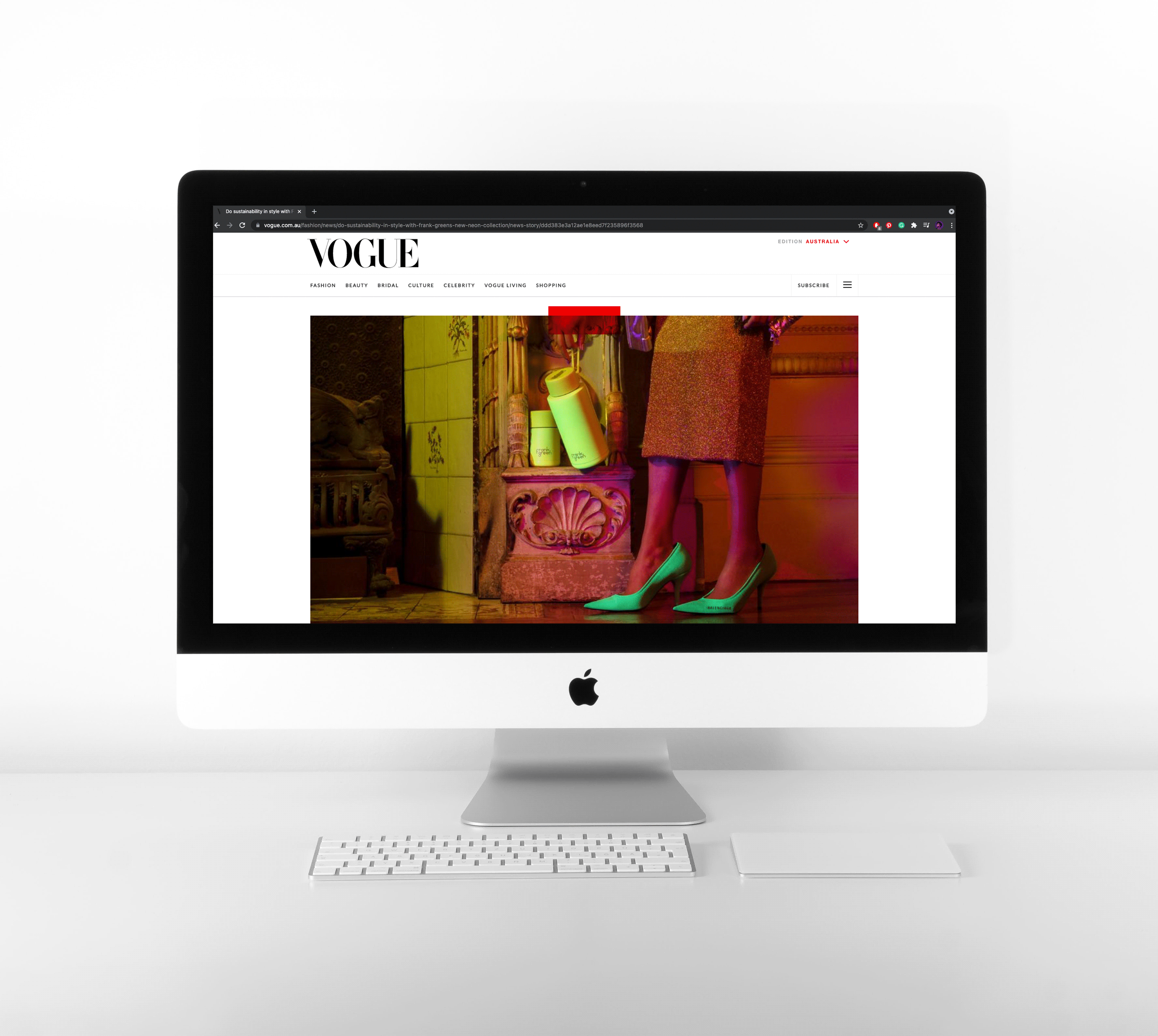 *Above- screenshots of an article featured on Vogue Australia's website.
IMPLEMENTATION
VIDEOGRAPHY


I created the campaign video from clips I captured at Labassa Mansion. I then edited these together and passed them off to Kathryn Pineda who created 3D animations which give it a really fun 80s and 90s vibe.


THE IMPACT
In a time when it is so important that we consume more consciously, this campaign challenges the norms of how sustainability is sold. It communicates with a wider audience, seizing their attention and giving eco-consciousness a bold new look.
Want to make your product POP? Email me.
stormypyeatte@gmail.com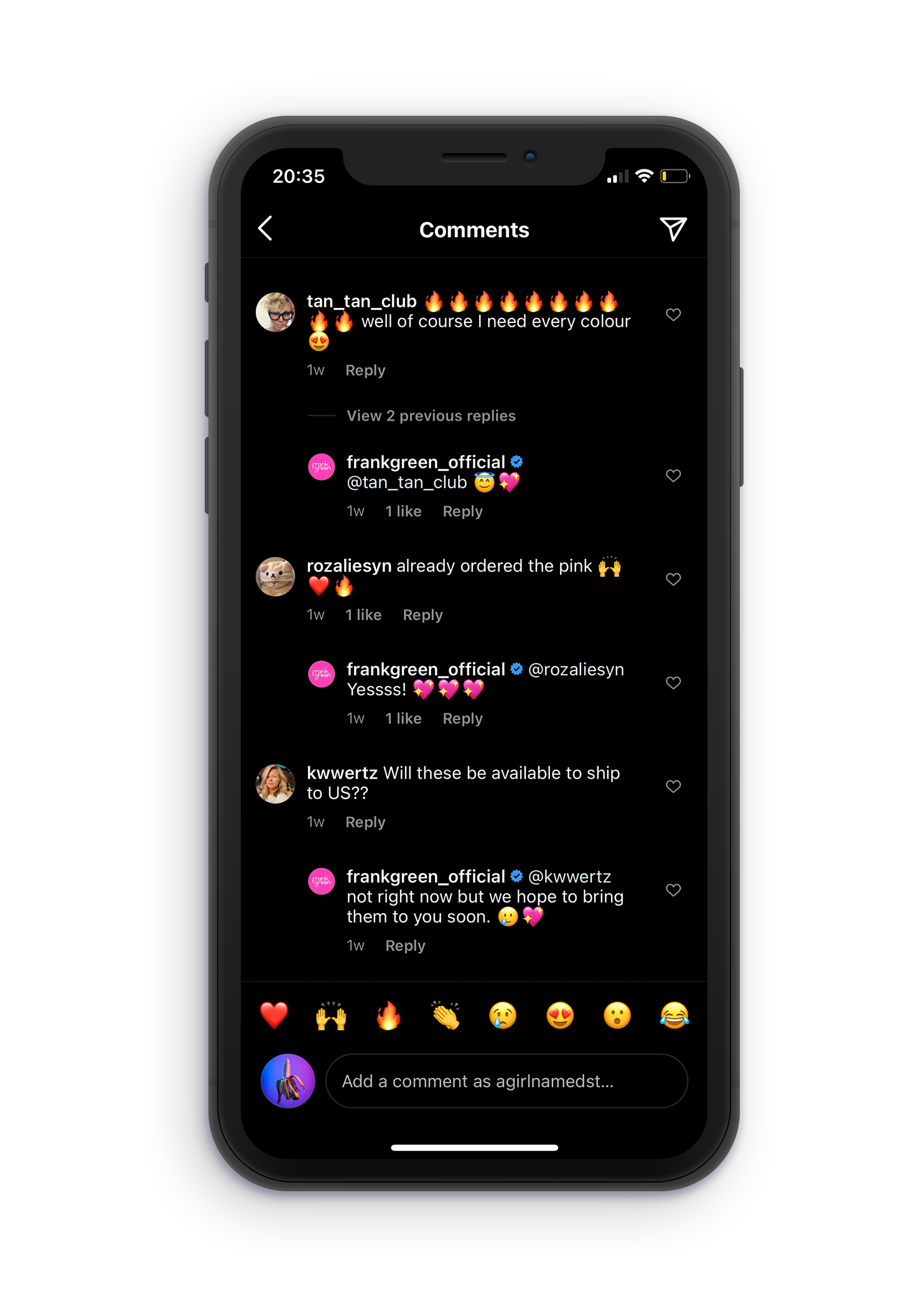 Image circulation on Instagram, kind comments and the images I captured which have the most likes and comments (on the initial launch post) of any other post on the Frank Green IG profile thus far (August) in 2021.